Looking to export from Mac Mail to Thunderbird? You are going to find a surprisingly effective solution here.
Usually the job of Mac Mail export to Thunderbird requires MBOX or EMLX files. These files are called data files that store your emails and other items.
– MBOX is an archived file, more generally used by other client as well
– EMLX is a raw file inside Apple Mail profile database
Both files can be used to convert data into Thunderbird. However, it requires a sort of file converter that can extract information from those files and convert it into the format that Thunderbird understands.
It has certain issues:
– The data conversion using files is not always full and complete
– You may lose your non-English text
– You are required to manually load these files on to the converter
– It is time consuming
– It can be quite difficult for beginners
The best way to Export from Mac Mail to Thunderbird
With such complications with the data files conversion, it's time to say goodbye to old, inefficient approach and welcome "Mail Extractor Max" from USL Software.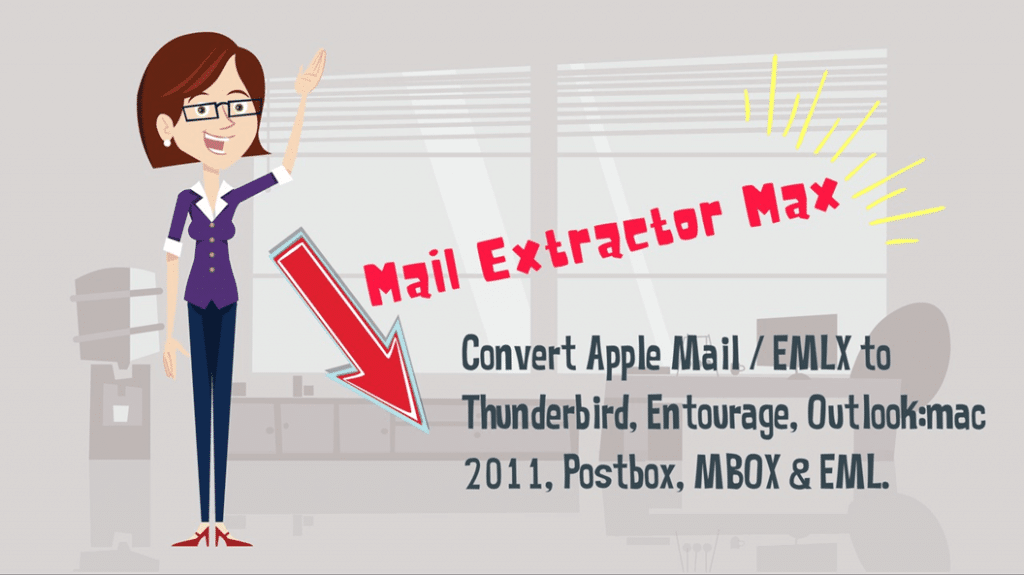 It's a tool that converts that Mail data into Thunderbird, or in other words, it exports Mac Mail to Thunderbird. But if it doesn't require you to manually load MBOX or EMLX file, how does it work?
It's simple to use but a rather sophisticated programming has gone into making it such. "Mail Extractor Max" can directly load emails, contacts, and calendar entries from the your Mail profile folder. It then extracts everything straight away from the main source, offering far superior quality of data migration.
It also makes it easier since all you have to do now is click on a button called "Load" –> and then "Auto-load" and you are good to go.
This sort of simplicity is quite impressive for the task like this. And when you add the fact that it also makes the job more efficient, quicker, and accurate, it is truly something that many users needed for so long.
Now you can export from Mac Mail to Thunderbird in just one click!
Here are some of the features of "Mail Extractor Max":
– It keeps email items preserved, meaning, it doesn't modify any detail or component and convert everything cleanly
– It also supports Unicode content, meaning non-English text including Japanese, Korean, and Chinese.
– You can even manually load MBOX files to convert it into Thunderbird, but it is not recommended.
– "Mail Extractor Max" also converts Mac Mail to Entourage, Outlook Mac, Postbox, and EML Files.
– It's a completely one-in-all software application for your Mac Mail emails conversion needs.
– It is backed up by 24×7 customer support of USL Software.
One last feature of "Mail Extractor Max" that makes it truly excellent is its interface. USL Software employed the best designers to create its user-interface that makes all the features applicable in the easiest way. Right from the minute you launch it, you'll intuitively know what to do with it, even if you have never exported from Mac Mail to Thunderbird before.
It's a game changer that will make every other Mac Mail to Thunderbird converter obsolete.
Download to Export from Mac Mail to Thunderbird
Try the free demo version today and you will know what I am talking about. It can convert ten items per folder. Other than that, there are no limitations. You can check out everything in detail.
Download Now at https://www.uslsoftware.com/download/mail-extractor-max/.
---
Related Topics:
---
To export from Mac Mail to Thunderbird, try 'Mail Extractor Max'.