Google MBOX to PST Converter – Convert your Gmail Archive to PST for Mac & Win Outlook.
Google MBOX file is the archive file for the emails in your Gmail account. It is part of the Google feature where you can download the content from all of the Google services into a downloadable file to keep as a local backup copy. Many need to use this feature when they have to delete the Gmail account for some reason. They can request Google to export all their emails into an MBOX file, which they can keep it safe in their computer.
But Google doesn't let you archive email data in any other format. Which creates a situation for Windows Outlook users, because they cannot use that file with the client. Windows Outlook can only use PST to import or open email files.
Google MBOX to PST Converter Tool
Which brings us to the point of this article. You too are here for the same reason – you are looking for a Google MBOX to PST converter, so you can open the emails in MBOX file into your Outlook client.
It must be stated here that there is no manual option or any in-built feature in Outlook to read and open or import MBOX. Nor can you manually change the extension or rename the MBOX files to something that Outlook can import, like PST. Therefore, the last option that can make this work is to convert Google MBOX into PST files.
So, here are some crucial points to consider when looking for a Google MBOX to PST converter:
Even though Google lets you choose if you want to download your emails in multiple smaller MBOX files or one big MBOX file, it's also a good idea for the Google MBOX to PST converter to let you split the large PST files. You must be aware that a large MBOX or a large PST file will impact the performance of Outlook negatively, and can even increase the chances of data corruption considerably.
The interface must be simple enough to make sense in an intuitive way. Nothing is worse than having to work with an otherwise efficient tool but with a terrible interface that's not friendly. Even if you have some technical experience, a badly designed UI can result in mistakes and errors and is very time consuming to navigate around.
Factor in all the data items from Google MBOX files. This is probably the most crucial factor for making an Gmail MBOX to PST converter a successful or a failed software program. The entire point is to get the emails and related items from MBOX to PST, but if the converter doesn't have the necessary ways to convert information like headers, images, attachments, and so on, the entire task becomes futile. Make sure whichever tool you deploy for your conversion has the internal logic adequate enough to not skip any components or alter the structure of data.
Bug-free, fast, and efficient: This not only applies to a Google MBOX to PST converter but to all software programs in general. Sometimes, the optimisation is not done to the fullest, leaving a software tool with a lot of bugs that can result in crash and freezing, which in turn can also lead to incorrect conversion. Many ordinary converters crash when you load large MBOX files and thus also damage the output files. Generic issues like freezing in the middle of the conversion also wastes a lot of users' time and is vey frustrating.
There are many more important aspects of a professional converter that a user must need, like technical support, support for converting non-English emails, option to remove particular folder, and so on.
Try it today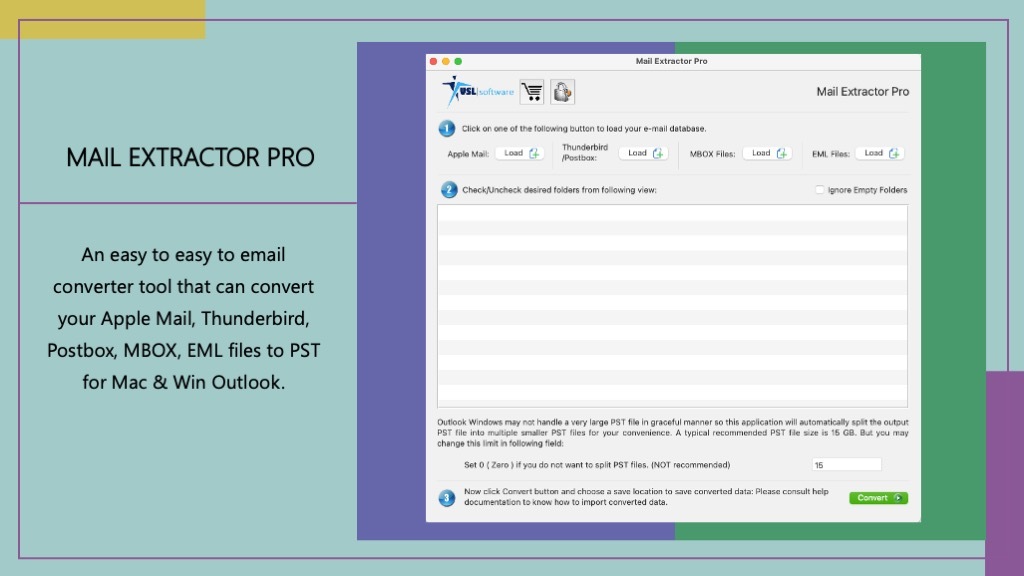 If you are not in the mood of going to the depths of internet to find such a Google MBOX to PST Converter, here's good news. "Mail Extractor Pro" from USL Software meets all the above requirement and is the most trusted and reliable solution for this. You can get a trial demo to see it for yourself.