MBOX to Office 365 Migration in Mac is not without its challenges. There is a lot of friction in getting the data from MBOX to PST. The biggest riddle to solve is how to avoid the missing data items error.
MBOX to Office 365 Migration
Frequently, it is noticed that with conventional tools and solutions, the data gets fragmented. If the actual emails and contents are not lost, it is the structure that is changed or split in some form. The folder hierarchy is usually to take the hit. Other commonly affected contents are like images, attachments, and headers.
There is also less likely chance to convert all Unicode text (non-English) cleanly, especially the ones in headers and email addresses.
Another setback is time.
If the migration takes too long, it can be painful for productive users. Something that takes hours isn't exactly efficient and useful, and therefore, even the accurate tools, the lack of conversion speed can make them impractical.
Along with the precision and speed, other issues faced are lack of proper and friendly user-interfaces, lack of any tech support, lack of free trial version for users to check out if it is for them or not, and more.
Mail Extractor Pro : Friction-less Approach
Under such conditions, USL Software built 'Mail Extractor Pro' with only one goal in mind: to remove these setbacks and offer a friction-less approach to MBOX to Office 365 migration in Mac machines.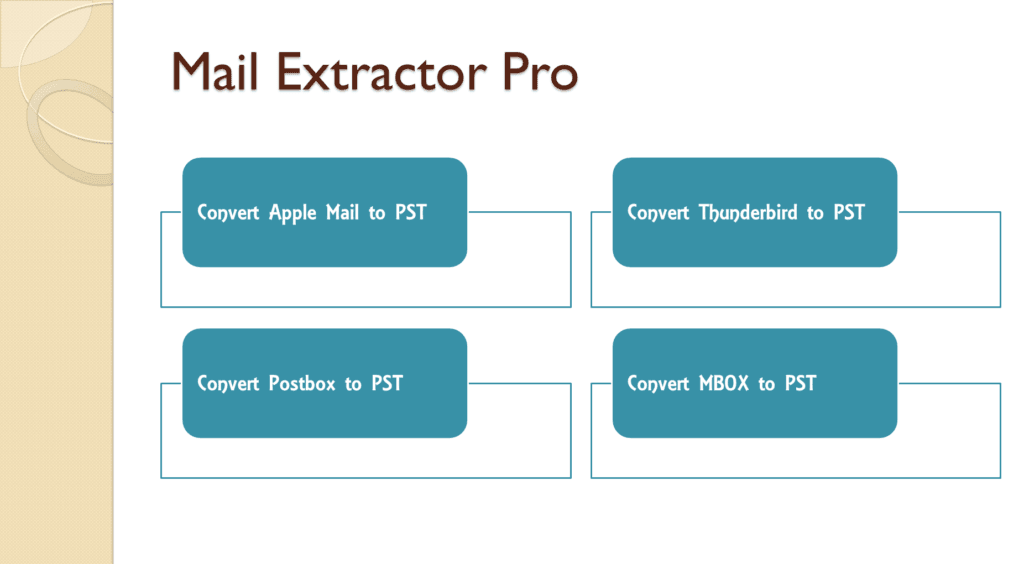 'Mail Extractor Pro' has the unique indexing system of getting to the micro-elements. This enables it to offer highly precise output that is unparalleled. The algorithms are optimized for varying information that is stored within MBOX files and can secure every information within.
The responsive and logical interface makes all of it simpler and quicker. There is no need to learn what MBOX file format actually is and how it differs from PST. No need to go through the myriads of manual processes that otherwise generic methods force you to. You can simply fire up the tool and go through the simple procedure and instructions and get exact results like a professional.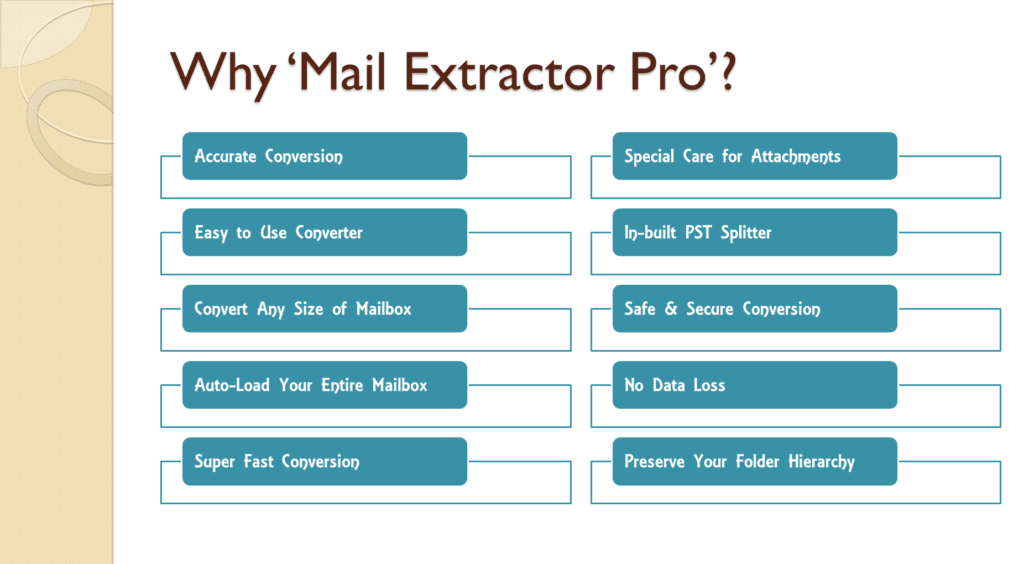 USL Software has also refined the data-flow. The auto-scale mechanism works with the contents uninterrupted and boost the speed to a much higher extent. The result is that you can load large-sized files (and in bulk) and still get quicker results than most tools. Now, you no longer need to be anxious how many hours you have to set apart for this laborious technical process.
Migrate from multiple Sources to Office 365
The tool supports MBOX files from any sources, such as Apple Mail, Thunderbird, and even Google ('takeout' archived file). And the PST file it generates is compatible with all Outlook versions, including Outlook 2011/2019 for Mac.
There are three licenses packaged for contrasting needs of individuals and companies. Whatever suits you, get that one, and MBOX to Office 365 migration in Mac seamlessly, without facing the setbacks and friction usually unavoidable by generic methods.
How to Migrate MBOX to Office 365
Install it on Mac and launch it.
Click on "MBOX Files: LOAD".
Browse & Select single MBOX file or a folder containing MBOX files, then click on "OPEN".
Settings [Optional]

Ignore Empty Folders
Set PST file Size Limit.

Then click on "Convert".
Select a folder to save the output PST file, Then click on "Save".
The Conversion process will start and at the you will get full conversion log report.
Now you can easily import the converted PST file into Office 365.
Get it for MBOX to Office 365 Migration
You can also get a trial if you need to test it out and find out more about the finer functionality it has to offer. It is completely free.
Try 'Mail Extractor Pro' for your MBOX to Office 365 migration in Mac.