PST to Mac Mail Converter for sharp accuracy & data safety
PST to Mac Mail converter is a type of software the function of which is evident from the phrase itself – it's a program that helps you convert PST files to the files compatible with Mac Mail.
But these converters have few problems. They are mostly rigid, not capable of offering some kind of flexibility to users in how they want to convert data. Second, they are also often very poor in converting data thoroughly. Most of the ordinary tools used for this job are not efficient to scan the files and look for every piece of item. Some tools with powerful algorithms pick up the items but fail to convert them. And lastly, most of them are incredibly hard for the beginners to use and convert data.
These are few of the problems that you can find in almost any PST to Mac Mail converter that is available on the software distribution sites today…except one.
It's called 'PST Extractor Pro,' by USL Software. The team behind this Mac application is the same behind many other email migration tools that have helped users migrate total millions of emails worldwide. The company has established itself firmly in the sphere of email migration and has many successful products to show for it.
'PST Extractor Pro' marks the first time in history for converting PST files directly in Mac. It converts PST to Mac Mail with sharp accuracy, quick speed, ease of use, and safety.
Another important feature to mention is that it not only converts PST to MBOX (Or Mac Mail) but also lets you convert PST to many other formats including: –
MBOX, EML, RGE, Entourage 2004/2008, Thunderbird, Apple Mail, Postbox, and so on.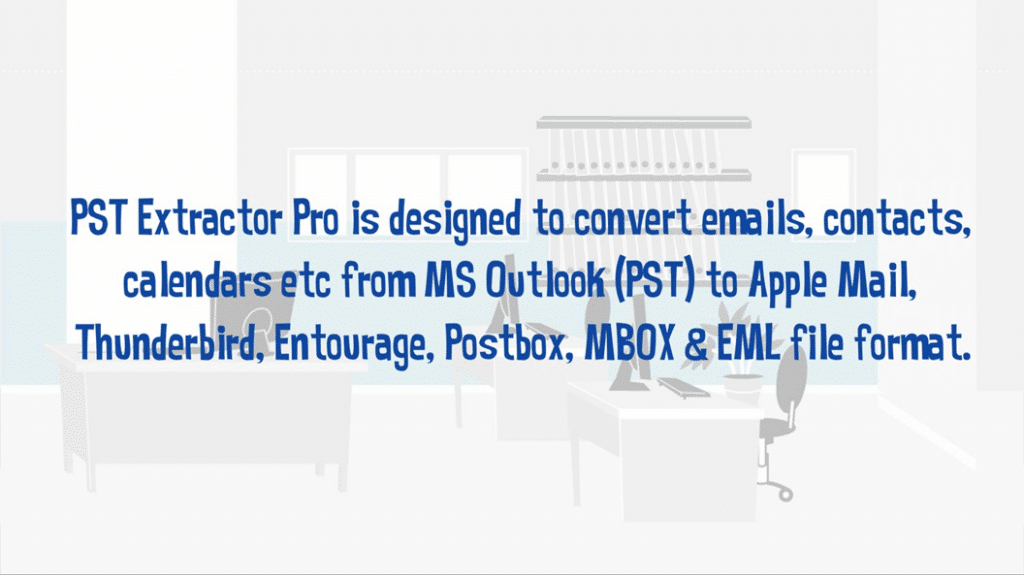 This has a huge implication if you are constantly moving your data from one email client to other. Now you don't have to get yourself multiple apps to perform all these tasks.
There are certain features that the title says the tool has.
Here's a brief list of some of them that makes a huge difference in your email migration project: –
It allows batch conversion of multiple PST files
It has an in-built support for converting non-English text
You can filter the folders you want to convert. You can also ignore empty folders
Convert and save read and unread emails in separate folders
Merge all contacts in one single VCF file per folder
You can merge all calendar entries in one single ICS file per folder
Split large MBOX Files. You can also set your own size for the tool to split if size is crossed.
There is one brief log report and one detailed log report for in-depth analysis of the process after the conversion is over.
The tool is built to ensure clean and thorough conversion, which means, it can convert all the items and details that other ordinary tools don't, such as: graphical data, metadata, headers, signatures, flagged status, timestamps, date, email attachments, nested messages, and so on.
The tool is also one of the few tools that can keep your folder hierarchy exactly same after the conversion
PST to Mac Mail Converter by USL Software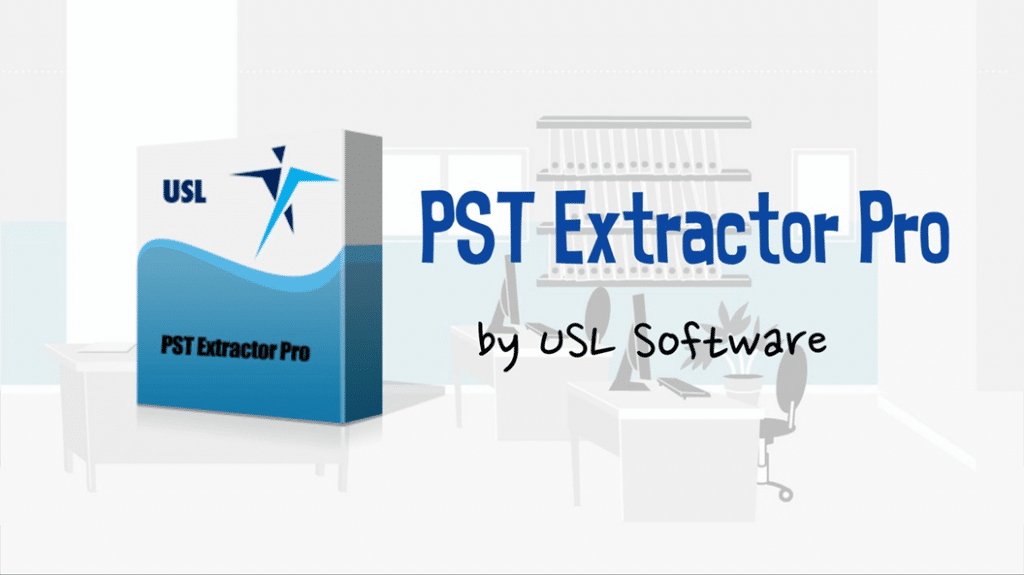 Do yourself a favor and get it right now. This will be one of the best decisions ever in terms of how you migrate your email data. Forget about manual conversion techniques, about ordinary Windows based tools, and about any other method that is flowing around on the internet. 'PST Extractor Pro' is the only tool that can give you the peace of mind you need for a complex task like this.
Download Now: https://www.uslsoftware.com/download/pst-extractor-pro/
If you are looking for PST to Mac Mail Converter, then try PST Extractor Pro.